Program Snapshot
The goal of the SCGE program is to accelerate the development of safer and more effective methods to edit the genomes of disease-relevant somatic cells and tissues in patients.  For ethical, legal and safety reasons, the SCGE program does not support any research activities on genome editing in reproductive (germ) cells.
NIH supports international moratorium on clinical application of germline editing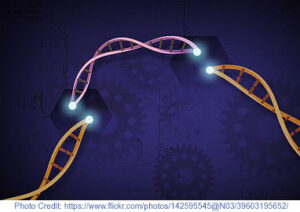 Today, leading scientists and ethicists from seven countries have called for an international moratorium on the use of genetic editing to modify the human germline for clinical purposes. The call comes in the wake of irresponsible and unethical research in China, in which twins were born after alterations to their DNA before implantation. This unexpected and unwelcome revelation roiled the scientific community and the general public, and crystalized the need for guiding international principles.  Research on the potential to alter the very biological essence of humanity raises profound safety, ethical, and philosophical issues.