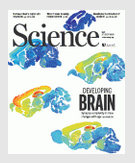 CRISPR-CasΦ from huge phages is a hypercompact genome editor
Compact defense system in bacteriophages
The CRISPR-Cas system, naturally found in many prokaryotes, is widely used for genome editing. CRISPR arrays in the bacterial genome, derived from the genome of invading viruses, are used to generate a CRISPR RNA that guides the Cas enzyme to destroy repeat viral invaders. Recently, an unexpectedly compact CRISPR-Cas system was identified in huge bacteriophages.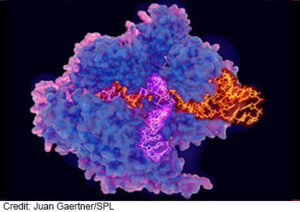 Search-and-replace genome editing without double-strand breaks or donor DNA
10/21/2019 – Congratulations to the Lui Group on the publishing of their exciting new article on prime editing which is a versatile and precise gene editing tool which was published today in Nature.
Please read the commentary by Heidi Ledford titled "Super-precise new CRISPR tool could tackle a plethora of genetic diseases" here.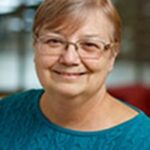 Mary E. Shimoyama, PhD, associate professor of biomedical engineering, passed away on Feb. 19. She was 67.
Dr. Shimoyama has been involved with MCW's Rat Genome Database since she first began working here in 2000, helping it evolve into the leading resource for rat genomic, genetic, phenotype and disease data. She earned her PhD in biomedical informatics from the University of Wisconsin-Milwaukee in 2011 and became an assistant professor of surgery at MCW. In 2016, she was promoted to associate professor in the Marquette University and MCW Joint Department of Biomedical Engineering. Dr. Shimoyama was exceptionally, and justifiably, proud of becoming the principal investigator for the Rat Genome Database and leading it through a recent competitive renewal. She was also honored to be the Vice Chair of Research and Clinical Affairs for the department this past year.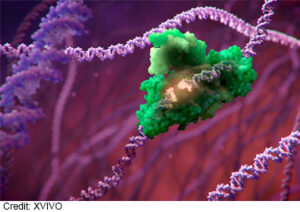 NIH Awards $89 Million for Additional Projects to Advance Genome Editing
10/1/2019 – Genome editing is a promising technology that could offer new treatments or cures for diseases, but challenges remain. To help address them, the National Institutes of Health (NIH) has awarded 24 additional grants to researchers across the United States and Canada through the Somatic Cell Genome Editing (SCGE) Program.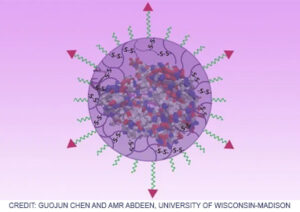 Nano-Sized Solution for Efficient and Versatile CRISPR Gene Editing
9/17/2019 – If used to make non-heritable genetic changes, CRISPR gene-editing technology holds tremendous promise for treating or curing a wide range of devastating disorders, including sickle cell disease, vision loss, and muscular dystrophy. Early efforts to deliver CRISPR-based therapies to affected tissues in a patient's body typically have involved packing the gene-editing tools into viral vectors, which may cause unwanted immune reactions and other adverse effects.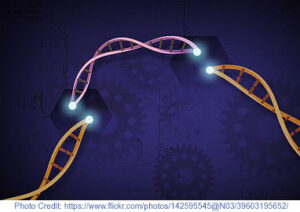 NIH supports international moratorium on clinical application of germline editing
3/13/2019 – Today, leading scientists and ethicists from seven countries have called for an international moratorium on the use of genetic editing to modify the human germline for clinical purposes. The call comes in the wake of irresponsible and unethical research in China, in which twins were born after alterations to their DNA before implantation. This unexpected and unwelcome revelation roiled the scientific community and the general public, and crystalized the need for guiding international principles.  Research on the potential to alter the very biological essence of humanity raises profound safety, ethical, and philosophical issues.