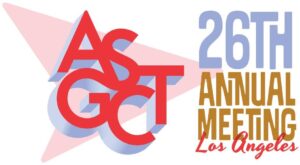 Meeting at a Glance
May 16-20, 2023  |  Los Angeles, CA
The American Society of Gene and Cell Therapy's (ASGCT) Annual Meeting is the premier event for gene and cell therapy professionals. It's the best place for people in the field to learn from the latest scientific research and stay up to date on new technologies. Join SCGE researches for a week of workshops, poster sessions, oral abstracts, and scientific symposiums.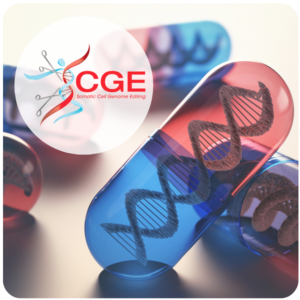 Visit us at Booth #863 
SCGE Scientific Symposium
Friday, May 19th  |  10:15 AM – 12:00 PM  |  West Hall B
This symposium will highlight some of the most exciting science and successful facets of program design of the SCGE program. This session will demonstrate the facets of this program that are quintessential to all Common Fund programs: it's transformative, catalytic, synergistic, cross-cutting, and unique features. The proposed speakers were selected for their unparalleled expertise, deep engagement with the SCGE program opportunities, and the broad relevance of their anticipated presentation to the ASGCT membership.
| Speaker | Symposium Topic | Time |
| --- | --- | --- |
| Felicia Qashu, PhD, NIH/OD | SCGE Initiatives Introduction | 10:15 AM |
| Charles A. Gersbach, PhD, Duke University | Technologies to Facilitate Translation of Somatic Cell Editing | 10:30 AM |
| Ross Wilson, PhD, University of California Berkeley | Delivery Initiative Highlights | 10:45 AM |
| Shunqing Liang, PhD, University of Massachusetts Medical School | Develop combinatorial non-viral and viral CRISPR delivery for lung diseases | 11:00 AM |
| Cathleen Lutz, PhD, The Jackson Laboratory | Animal Initiative Highlights | 11:15 AM |
| Bruce R. Conklin, MD, Gladstone Institute of Cardiovascular Medicine | Biological Initiative Highlight | 11:30 AM |
| Marrah Lachowicz-Scroggins, PhD, NIH/NHLBI | Phase 2 of the NIH's Somatic Cell Genome Editing Program | 11:45 AM |