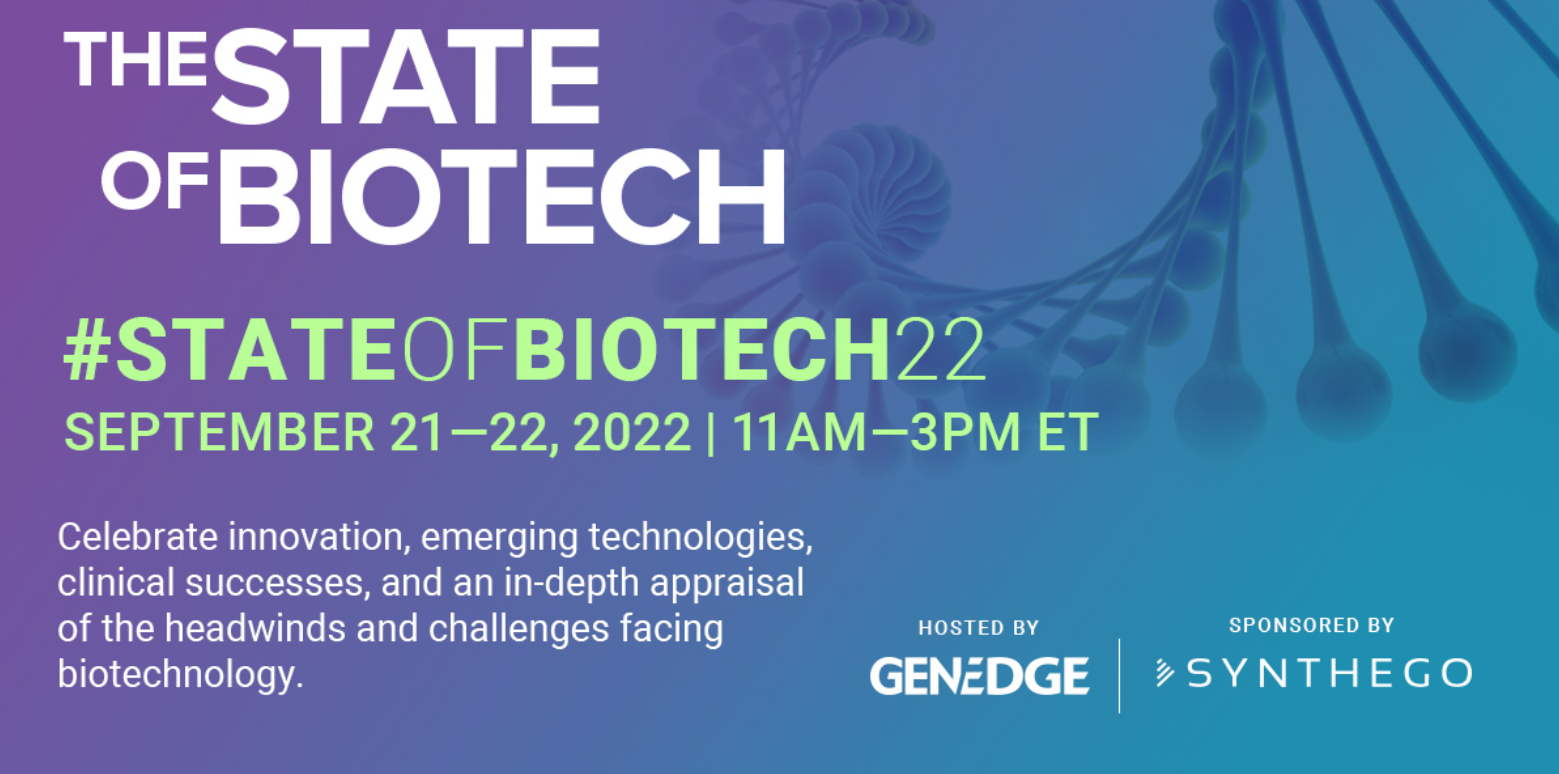 The State of Biotech
September 20, 2022

-

September 22, 2022
This is a fascinating, exciting, and perplexing time for biotechnology. The industry delivered RNA vaccines to save countless lives during the pandemic and has created impressive early clinical results using CRISPR gene editing to treat patients with deadly genetic diseases. And yet the sector has been tarnished with safety concerns, drug failures, and lay-offs.
For more than 40 years, Genetic Engineering & Biotechnology News (GEN) has been covering the world of biotechnology. This September, we will cover it as never before – in a must-attend virtual event hosted by GEN Edge, the premium subscription news service of GEN.
THE STATE OF BIOTECH is an essential virtual summit (spanning two half days) featuring leaders from industry, academia, and finance discussing the latest critical breakthroughs, trends, and challenges in the biotech industry. The event will feature presentations and conversations with a trove of biotech leaders and entrepreneurs, brilliant scientists and innovators, and renowned analysts and commentators.